Facilities & Services
Floor Map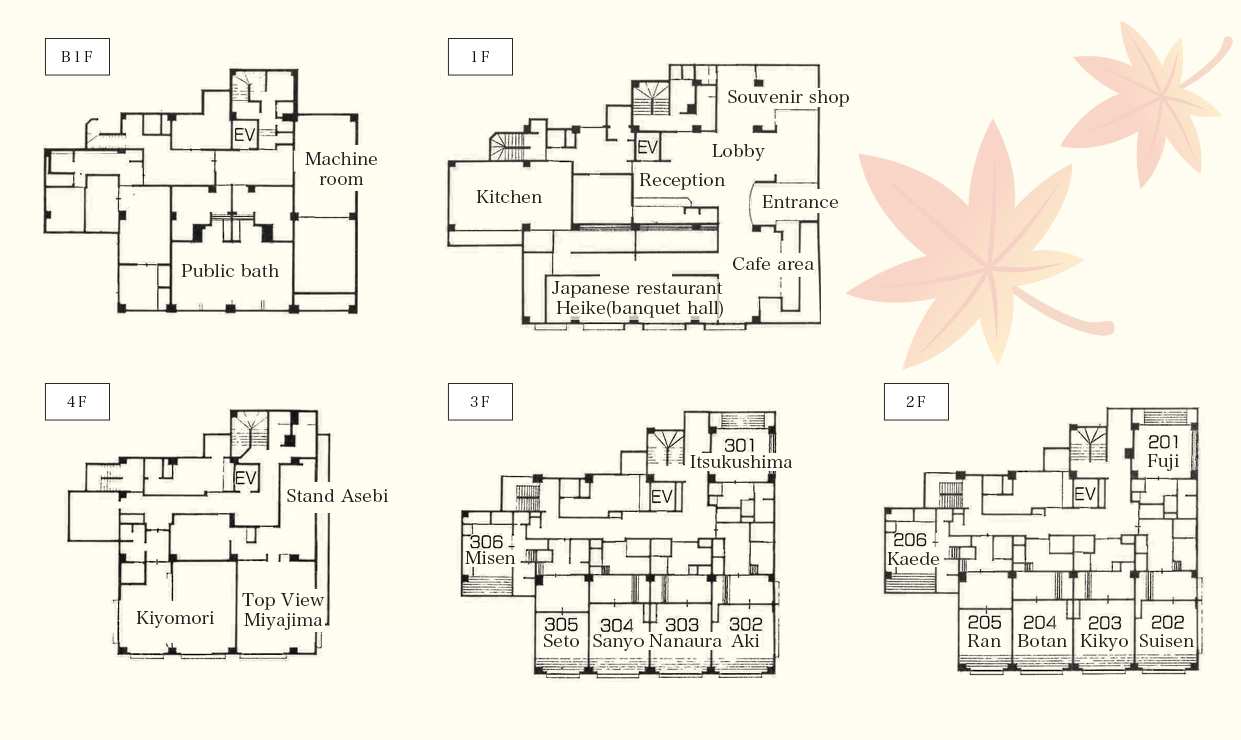 Facilities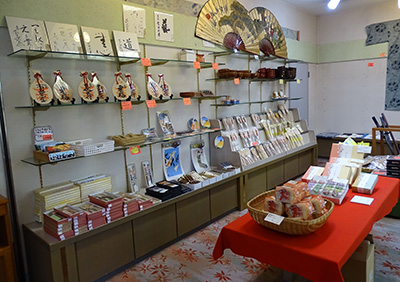 Souvenir shop
Many different Miyajima souvenirs are available. Feel free to come and browse.
Japanese restaurant Heike
Restaurant that serves your meals. It offers an outstanding view.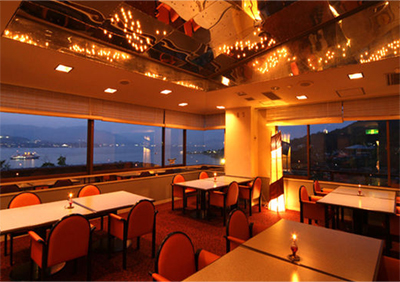 Banquet hall Top View Miyajima
Hanaogi, a restaurant with the most spectacular view from the inn, can host groups and events.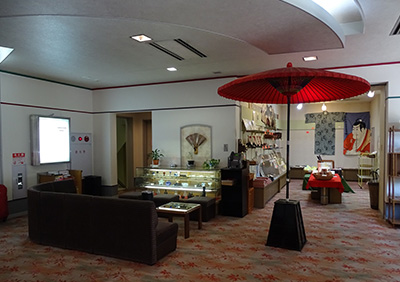 Lobby
In the lobby you can find maps, guidebooks, and other sightseeing information for Miyajima. It is also a great place to talk with other guests from throughout Japan as well as other countries.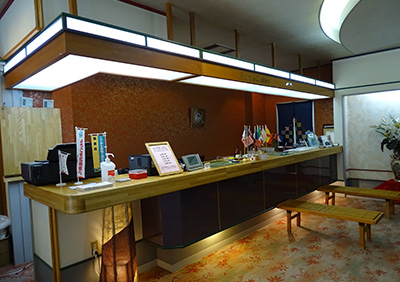 Reception
We welcome any questions about sightseeing in Miyajima or other questions you may have!
Services
Shuttle Bus
On the day of check-in, the shuttle bus runs when needed from 3:00 PM. Your wait will be shorter if you contact us before boarding the ferry. In the morning, it runs every 30 minutes from 8:00 AM to 10:00 AM.
(Please make a reservation in advance if possible)