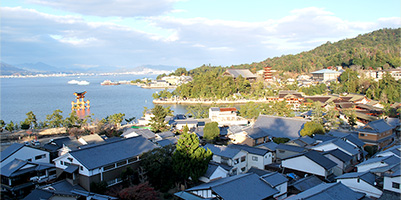 About Miyajima Jukeiso
There are vivid experiences and feelings you
wish to keep in your heart forever.
Experience the beauty of Miyajima you never knew.


Cherry blossoms in spring,
the cool breeze weaving through the trees in summer,
red and yellow leaves of autumn,
and the heartwarming snowy blanket of winter.
Experience the unique hospitality of Jukeiso
imbued with seasonal sentiments.